Across the world many are going into quarantine, either self-imposed or government ordered. As Ayni is located in Cusco, Peru, we'd like to give you a look at quarantine here, as well as some personal experiences of those in the city.
What's it like in a day in quarantine in Cusco?
Everything for necessities such as markets and pharmacies are open, though the hours have been shortened. Markets typically close around 2 in the afternoon, although many store corners are open until the start of curfew (beginning at 6 p.m, and running until 5 a.m.). All restaurants and places of business are closed.
There are several sentiments concerning the curfew: on the one hand, many are grateful for a government that is taking proactive measures to combat the spread of COVID-19 (check out this video of Peruvians clapping for the police). On the other hand, others have experienced hardship because of the travel restrictions that were put into quick effect (check out this website).
(For a more detailed overview of the regulations in Peru, click here).
In talking to several people living in Cusco during the quarantine, I´ve been met with a range of emotions: gratitude, uncertainty, introspection, shock. Which has made me reflect: what's the difference between these emotions? What makes one person feel gratitude while another experiences fear when experiencing similar circumstances?
In my quest to answer this, I've researched several different thought processes, and the one I'd like to share with you is by a man by the name of Viktor Frankl. According to Frankl, the answer is simple: attitude.
Our Circumstances do not Define Us
Viktor Frankl is a man who lived through several concentration camps during World War II. After three years of experiencing unspeakable horrors difficult to fathom, he wrote these inspiring words: Everything can be taken from a man but one thing: the last of the human freedoms—to choose one's attitude in any given set of circumstances, to choose one's own way.
How incredible is that: that at the end of an experience such as The Holocaust, this man came away with the knowledge that it is not circumstances that define a person, but how one chooses to respond to those circumstances. If this man, who truly experienced some of the darkest and difficult emotions a human can feel, came to the conclusion that happiness is a choice – then what more can we do than try to follow suite, wherever we are in the world, and choose to see the good.
And so, in this time of uncertainty, I leave you with a few short experiences of those who have chosen to see the good, wherever they are in the world during quarantine, and invite you to do the same.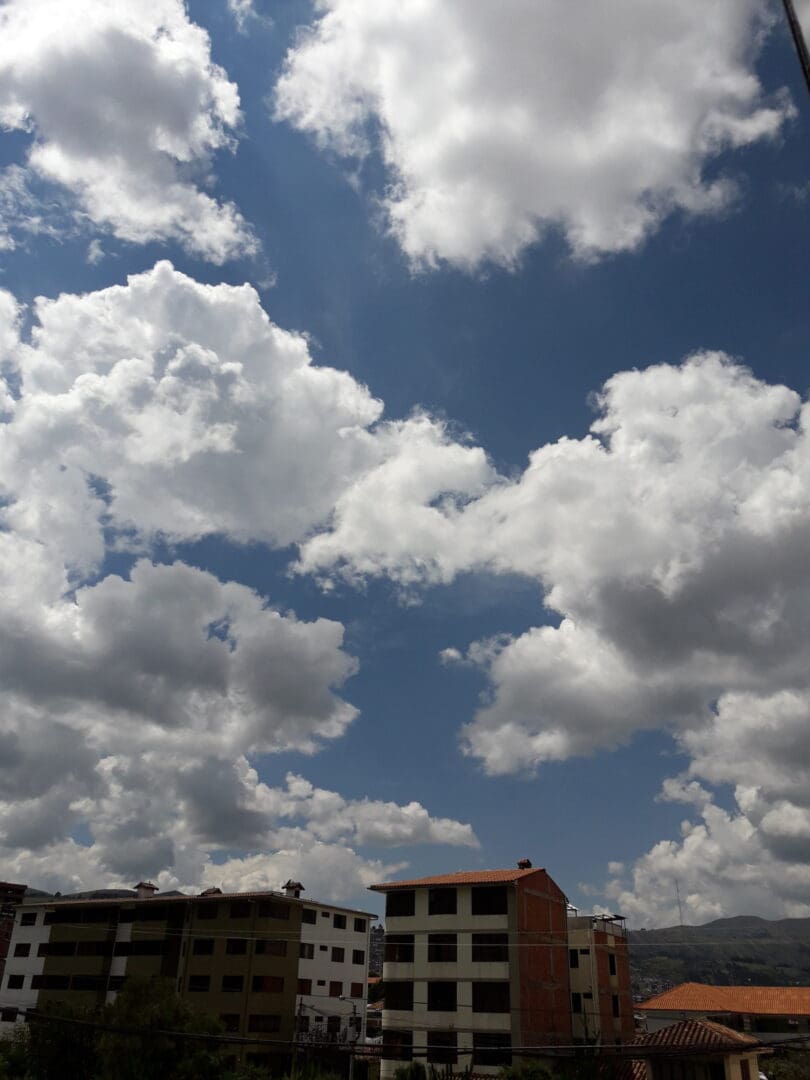 Personal Perspectives on Life in Quarantine
So grateful the quarantine was put in place when it was. Especially since we can see how it has affected other countries so far and getting ahead of the spread is a smart way to go.
Danielle Beccarie, Cusco (from the United States).
Nothing like a month in a small apartment to prove how strong one's relationship with their significant other is. We are happy, too, and proved to ourselves how adaptable we have become.
Jeff Brown, Cusco (from the United States).
I'm grateful for many things right now, some of which are knowing that my family is safe, having someone great to be quarantined with, having time to start new hobbies (which I would have probably found an excuse to leave for later), and more time to keep in touch with people. I'm also grateful that Vietnam (where I am at the moment) has taken very strict measures since the beginning of the outbreak and I have felt very safe here. These strange times have definitely brought out the best in a lot of people, and there are acts of solidarity to be grateful for everywhere!
Roxanna, quarantined in Vietnam
For me and my family it has been like a blessing. It is true we would like to be working and have financial needs, but despite this, our family has drawn closer. We have been fixing the house together, we have been having lunch together, we have been playing games. I am very grateful. I hope that soon we can return to normality, but meanwhile I'm taking advantage of this time to be with family.
Deysi Ccansaya, Cusco (from Apurimac).